6 points let you choose the best CNC machining shop
Views: 202 Author: Wendy Publish Time: 2023-06-05 Origin: Site Inquire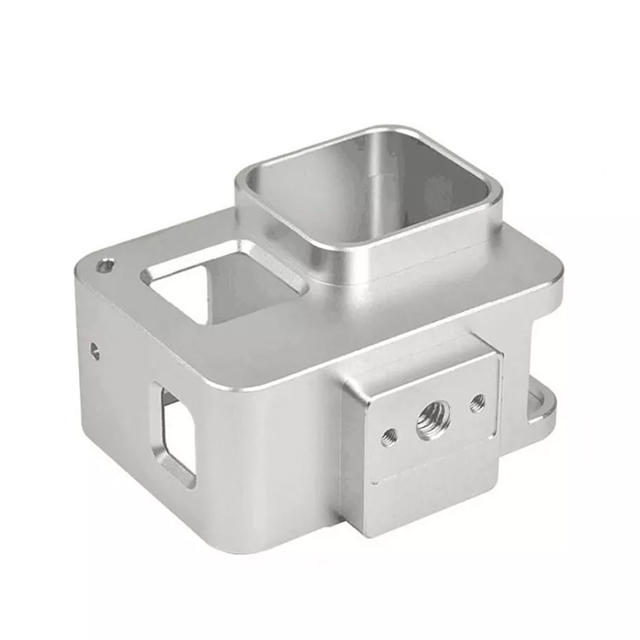 Finding a reputable CNC machine company is without a doubt the best course of action when you want to begin manufacturing your metal or plastic product. A CNC machine shop can produce goods more quickly, more affordably, and more correctly in order to keep up with the market's shifting expectations today.
If you are a company owner or product inventor, you might not own a CNC machine shop. Therefore, for your project, you need to work with a reputable CNC machining facility that has the best machining capabilities. Keep these standards in mind when you search for a provider of manufacturing services.
1.Competitive Pricing
Various fees will be assessed by machine shops according on their size, level of expertise, and other factors. To select the best machine shop, look for a supplier with fair prices.

A competent machine shop will have a price structure that works for everyone. A machine shop may sacrifice material or job quality to increase their profit margin if their rates are so low that they will not turn a profit. Prices must remain reasonable while upholding quality.
2.A top-notch final product
Acceptable quality must be present in the finished product. We also need to assess the quality assurance procedures used by the machine shop. Assuring product quality will provide us assurance while discussing them with our customers.
3.Service that is Useful and Reliable
The machine shop must be able to offer the services we seek. We should also think about any future services we might require and see if the machine shop can provide them.
It is preferable to choose a machine shop that is straightforward about what it cannot do rather than one that tries (and fails) to surpass its capabilities. However, you should be aware that not all machine shops will be honest about their limitations.
4.Remaining discreet
A company wants assurances of design secrecy while looking for a prototype machine shop to handle bespoke CNC machining and other production tasks.
The good news is that there are legal protections in place for a machine shop's and its clients' confidentiality. Get your machine shop to sign a non-disclosure agreement (NDA) prior to starting production. This guarantees that your designs won't be disclosed to unidentified third parties.
5.Consistent Delivery Dates
It's crucial to work with a 5-axis machine shop that can save costs and wait times. Your company's ability to turn a profit depends on how soon a CNC workshop can deliver your goods.
A machine shop that uses CNC technology may significantly reduce production times and provide the most affordable means of producing complex, high-quality parts quickly. Make sure the CNC machine shop can deliver on time as a consequence if you're thinking about doing business with them.
6.Suitable Interaction
The majority of machine shops with effective communication skills develop enduring connections with their customers. You'll find that it's simple to access them and check the progress of your orders across various digital platforms. In addition, they encourage the project's expansion by using a suitable feedback mechanism.