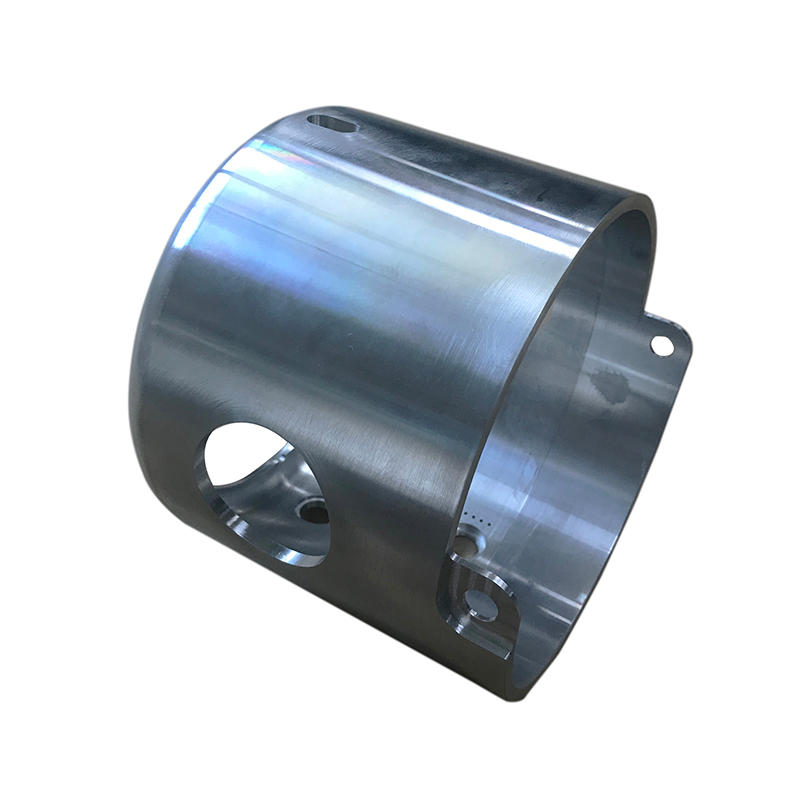 One of the most popular metal forming processes available to producers is deep drawing, which uses metal dies to shape blank metal sheets into the desired shape. In particular, the metal forming process is known as deep drawing if the depth of the formed item is equal to or higher than its radius.
Deep Drawing Technique
With metal blanks, the deep-draw shaping procedure is started. Single blanks are typically utilized to make it easier to create parts or products with deeper forms. These metal blanks may occasionally be mounted on a reel to facilitate the metal's efficient formation. The metal blank is formed by pressure from a metal die at each stage of the deep drawing procedure.Although deep drawing and metal stamping are comparable, they are not the same. Until the metal has fully formed, no stamping machine is turned off. Deep drawing is typically used to create goods and parts that are deeper than what metal stamping can handle.
Some industrial uses are hindered by the standard deep drawing's formability restrictions. In some situations, radial drawing stress and tangential compressive stress can cause creasing, fracturing, or cracking. Deep drawing has recently been used in a greater variety of industrial applications because of the implementation of numerous unique deep drawing techniques. The Guerin process, the Marform process, aquadrawing, hydraulic deep drawing, and hydroforming are some of these methods.
Deep-drawing manufacturing techniques have the potential to be advantageous for almost all production sectors. Making small component parts like electronics relays, solenoids, and assembly housings may be where the technology is most useful. However, the technique enables the cost-effective production of goods of many types, including kitchen sinks, cookware, and aluminum cans.
Gains From Deep Drawing
Since unit cost falls significantly as unit count increases, deep drawing is very advantageous for producing large quantities. Once the equipment and dies have been made, the process may continue with very little downtime or maintenance. Even in smaller numbers, tool construction costs are lower than those of comparable manufacturing techniques like progressive die stamping; under these circumstances, deep drawing may also prove to be the most economical manufacturing method.Deep sketching offers even more benefits when the end result's functionality is taken into account. The method is best suited for things that need significant strength but little weight. Additionally, the method is advised for product geometries that cannot be manufactured using conventional methods.
A circular metal blank can be quickly drawn down into a 3D circular item with a single draw ratio, reducing both manufacturing time and cost. Cylindrical objects are likely the best candidates for deep drawing. One common application of this technique is the manufacture of aluminum cans.Deep sketching can still be used to quickly and simply produce shapes with more complicated geometries like squares, rectangles, and circles. The number of draw ratios and production costs often grow as geometrical complexity does.Any manufacturing process that needs one or more of the following could benefit from deep drawing as a feasible production solution:
1.Deep-drawn pieces are made from a single sheet of metal to provide seamless parts.
2.Rapid cycle times: deep drawing makes it simple to produce huge quantities of products.
3.Complex axisymmetric geometries: deep drawing provides superb accuracy and details
4.Reduced technical work: Precision deep drawing can produce equivalent outcomes to technical work in less time.
In-Deep Forming: Additional Elements That Impact Cost-Effectiveness
As manufacturing prices rise, depth drawing's allure also decreases. Naturally, more complicated items will cost more to produce, maintain, and employ. The following considerations will probably raise predicted expenses when calculating deep drawing costs:
1.number of feature parts
2.Feature locations and locations
3.Features of portion direction
4.Features of protruding parts
5.Material thickness and part size
Applications for deep drawing benefit from the variety of metals that can be processed effectively in this way. Currently, deep drawing is utilized to create goods out of the metals listed below:Alloy,Aluminum,Brass,Bronze,Cold Rolled Steel,Copper,Invar,Iron,Kovar,Molybdenum,Nickel,Silver,Stainless Steel, and Tungsten