Select China's CNC machining processing services
Views: 231 Author: Wendy Publish Time: 2023-06-07 Origin: Site Inquire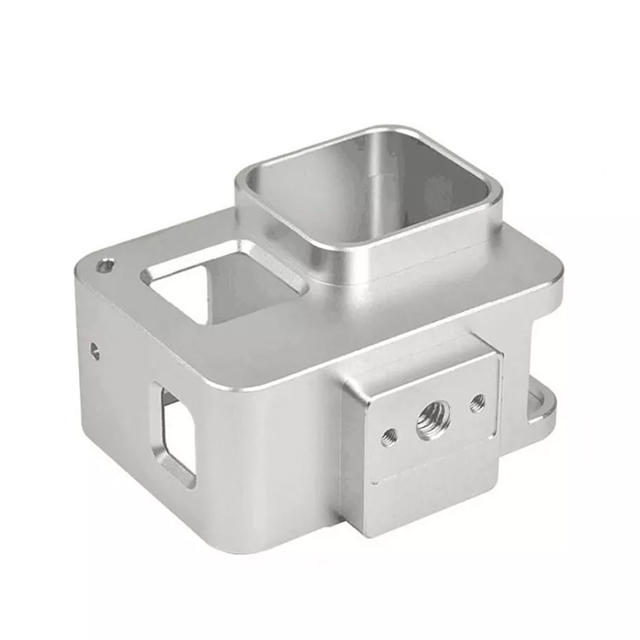 There are numerous renowned foreign manufacturers who make high-quality goods, despite the common misconception that production in China entails less stringent quality control. When it comes to China and conducting business with them, there are several things to take into account. China is a sizable nation with a variety of enterprises and sectors. Here, we'll concentrate on the machining sector in China, particularly the CNC machining services provided. The advantages of China's quick prototyping services are their affordability, speed, and high caliber! A wonderful option to obtain prototype and low volume products without investing in expensive in-house machining equipment is to outsource CNC machining service to China.
Why choose a Chinese source for outsourcing CNC machining services?
Saving money is the primary benefit of using a CNC machine shop in China. The price of CNC machining services does not necessarily correspond to their quality. Many people are seeking for skilled CNC machining services from China as outsourcing gains popularity. When selecting a CNC machining service in China, there are several factors to take into account.
Here are some recommendations to assist you in selecting the best CNC machining provider in China
Due to its inexpensive labor and highly skilled workforce, China has long been referred to as the global factory. The same idea also holds true for quick prototyping services. Since the labor force is both affordable and skilled, you may expect to receive the highest quality services for less money than you would anyplace else in the globe. Additionally, you won't experience any communication issues with them.
Advantages of Chinese CNC machining services
The use of Chinese quick prototyping services has several advantages. You can benefit from the following things:
1.Cut costs
2.Quicken the process of developing your product
3.Enhance the effectiveness of your project, third.
4.Shorten the time it takes to deliver prototypes.
5.Access professional service and knowledgeable technicians in China.
How long does the China-based CNC machining service take?
Prototyping with CNC machining typically takes 4 to 10 days. Because it only takes 3 to 5 days, 3D printing will be quicker for working prototypes. Other technologies, appropriate for various uses, include vacuum casting, SLA, and SLS.
In China, there are numerous firms that excel in various goods and there are millions of CNC machining services. Therefore, you should be extremely clear in what you desire.
Detailed communication of your product's design needs is the first stage. This will enable the manufacturer to provide a precise price for your project. You should offer a thorough description of the design of your items, including 2D drawings and 3D CAD files, to ensure that they properly fulfill your specifications.
Make sure to provide them your 2D or 3D CAD designs through email or download links so they may review them before providing a price.
Visit the manufacturer if you can afford to do so.Communication is much simpler in person than it is through email. A face-to-face encounter also provides you a fantastic opportunity to see the workspace and learn more about the sort of job they are capable of.